About Allie Bakes Cakes
In need of custom cakes, cookies, or treats for your next big event? Reach out to Allie Bakes Cakes! While we love making huge, multi-tier cakes, we also dabble in making bite-sized treats!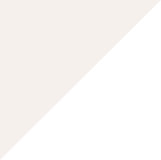 After years of working a job that didn't spark joy, Allie decided that she wanted creative freedom and the chance to work for herself. So, she decided to start a business baking cakes and desserts for the local community.
Since she was a child, Allie spent a lot of time in the kitchen helping her mother and developing a love for baking. Her passion then grew into a career when she decided to go to New York to study Baking and Pastry Arts at the Institute of Culinary Education. Since then, she has honed her baking skills and gained experience, working with chefs like David Burke and Tom Colicchio from NJ, NY, CA, and TX.
Now, she's finally back on the East Coast and is committed to providing her customers with delicious baked goods. At
Allie Bakes Cakes
, you can expect exclusivity and custom desserts for your special occasions.
Take a look at our scrumptious desserts!